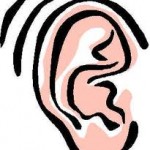 Learning to play guitar by ear is useful and an essential exercise. This is an important skill of a learned musician that can identify notes without referring to chord charts or without seeing finger positions. It's a major part of your music training programme whether for whether for guitar, violin or ukulele. So apart from reading music theories you must train your ears to pick on notes and identify the tunes.
It's a matter of time and patience to train your ear and work on good music.
Play Guitar By Ear Tips:
Try out these following tips which may help you play guitar by ear
At first make sure that your guitar is finely tuned. Use a digital tuner to tune it.
To identify notes you need to listen to a song repetitively. Therefore you can choose one of your favourite tunes. Play it on your computer and change the speed without shifting the pitch. This will help you understand the rhythm and note better.
Select a note of the song and then start playing it on your guitar. Keep doing this until you find out one or two notes that match what you listen to. In this way move ahead with a song. It may take a long time to finish the job. But gradually you will improve your skill through practice and at a point of time it will take little time to understand what is being played.
A good trick is to include notes with the starting notes and then play along with that piece of music. Listen attentively to the disharmony between the notes. Keep doing this until you come near to guessing the right note. As it's a gradual process a certain point of time you will see that your ears have helped you to catch the right notes.
Take down the notes on your diary as soon as you identify them. Maintain a simple format to understand in which part of this song these notes have been used. Such as for the intro part write "INTRO" and then write down the string and fret number of the notes.
After recognizing the notes find out the chords and rhythm structure. Try to learn the main rhythm part of the song. Don't give up easily. Keep referring to your diary until you have identified all structures properly.
Benefits of learning to play guitar by ear:
To gather ideas about techniques and effects, learning to play guitar by ear is must.
Bass guitarists get to reap benefits out of the techniques to play guitar by ear.
When you listen to other bassists' techniques and try it in your own way, you tend to create a new piece of music. So one of its benefits is that when you play guitar the process works as an incentive to your creativity.
Drawbacks of learning to play guitar by ear:
Without going through any theory, reading or understanding of basics if you jump to learn to play guitar by ear you may fail to reach your goal. Without proper understanding of what is note, what is chord and the detail of these things you may face typical problems in future.
When it comes to creativity this process of learning fails to help. A bassist who learns to play guitar faces difficulty to form a new piece of music. This is quite natural when he does not have proper knowledge about music. Therefore when it comes to create a new note he tends to imitate the same bass lines that he learned by listening to a variety of music.
Ear training is definitely necessary but not at the expense of your knowledge. First gather the basics of learning to play guitar. Identifying notes, scales, chord structure and rhythm will come with time. There is no hurry. Learn to play guitar from jamorama.com which will tell you how exactly you should go about the whole process of learning guitar by ear. Read through testimonials of musicians as they share their own experience of learning to play guitar by ear. You are sure to find good answers.